Tammistu shining again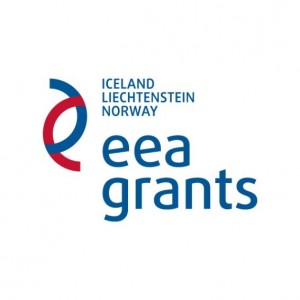 EEA Financial Mechanism 2009-2014 programme "Manor Schools – preservation through use"  project "Tammistu shining again!"
Project description:
Tammistu manor is used by a center for disabled children. The project "Tammistu shining again!" is focusing on co-operation with relevant stakeholders for better use of the whole of Tammistu manor complex.
Aims are mapping the futher use of all buildings, find more co-operation partners in the local community, in Tartu county and wider in Estonia and together with the Norwegian partner to evaluate the efficiency of current use and propose futher fields of action.
Project will contribute to smoother use of all the main building – which is about to be fully restored during 2015 from other resources. The current project is providing restored furniture and interor pieces, decorates the building and elaborates solutions how to make use of Tammistu more smooth, cheaper and effective, providing a better usage for people from the local community and for visitors from further afield.
Duration of the project: 01.07.2014-31.12.2015
Grant: 59 994,00 euro, co-funding 6666 euro
Implemented by:
SA Eesti Agrenska Fond
Lunini 6, 51014 Tartu
Ph: +3725014164
E-mail: meelis.joost@gmail.com; agrenska@agrenska.ee
Project partner: ASVO Nøtterøy AS
"Tammistu shining again!" project activities in 2014 and 2015
The project started its activities during summer 2014. Partners from Norway, from ASVO Nøtterøy visited Tammistu during the summer – to map and discuss the current use of the manor. Second half of the year discussions about who different buildings in the complex should be used in the future. The discussions and meetings happened as follows:
July 2014 – Tammistu. Meeting with programme coordinator Riin Alatalu. Programme co-ordinator-s first visit to Tammistu. Project leader was explaining the aims of the project and showing the current use of the complex. Simultaniously respite care camp for disabled children was on in Tammistu.
August 2014 in Tallinn and Tammistu  – meeting with Norwegian partner representatives, discussing activity plan of the project.
October 6th 2014 in Tallinn – First discussion on use of buildings of the Tammistu complex  – fixing the methods and further discussion of the activity plan of the project.
December 1st 2014 – in Tartu and Tammistu – Preparatory meeting and discussions for useage of Tammistu complex buildings and the development seminar to be held. Also discussions on when and how to have the first time to happen – wide-range event for Tammistu manor – to become a tradition – Family Day event. The meeting also took onboard the issues around how to co-ordinate the "Tammistu shining again!" activities with the Tammistu family center restauration activities which also are taking place.
Elaborating the achitectural solutions for Tammistu carriage house was started.
As well restaurating furniture what Tammistu has been donated and purchasing nescesary items for use in the manor started in 2014. The aim is to be able to use the Tammistu main building fully while the restauration work is finalised, financed by the European regional development fund. Restauration of premises from the abovementioned fund has to be ready by end of summer 2015, at the same time Tammistu should be fully operational to accept quests and shine again.
Activity plan for 2015 is as follows:
January 28th  – phase one of test-use of Tammistu manor– was organised as a discussion on rare disorders at Tammistu. The first phase of the test use was focusing on ability to meet different special needs. Second phase of the test use is about to happen during summer or early autumn 2015 when all the building is finalised – to be able to test the accommodation and catering more properly. At the moment its still a challange to use the building while restauration works are still conducted.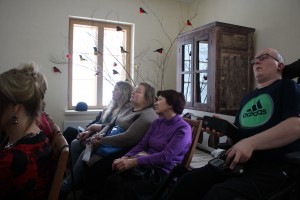 Also users of electrical wheelchair should be able to go everythere.
February 5th-6th  – Development seminar.  Evaluating and proposing the usege for all existing and future buildings at Tammistu manor complex. The seminar took place at Tammistu manor and in Tartu and gathered 18 participants important for the development of the manor. Different useage potential and needs of the current activities of Tammistu family center were taken into condideration.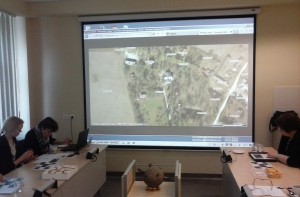 Analyzing  the current state of play at Tammistu.
April 16th – Development seminar at Tammistu – Involving stakeholders into development of Tammistu mano among local and regional businesses and other bodies with similar interests and mutual benefit.
The seminar is meant to attract a wide range of stakeholders from Tartu rural municipality, Tartu city and county and more widely in Estonia, who are interestred in working together with Tammistu manor – to enable and contribute to use of the possibilities in a modern and innovative way.
Estonian Agrenska Foundation is fully independent in its economics.  To be able to run Tammistu manor in an effective way, supporters and co-operation bodies are needed – who can back up or run a task in co-operation with the Foundation or by other terms of mutual benefit.  10 years have passed since 2005 when Tammistu was taken into use once more. During these years an abandoned, neglected and empty place have become a family center in active use.  At the same time, numbers of visitors are increasing and many hidden possibilities are not taken into use. Therefore active participation is expected to find useful ideas together.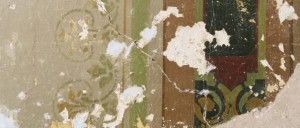 This place is full of treasures. Fragment of the cealing decoration.
Preliminary seminari programme and registration link is to be found HERE
August 28th  – implementing a Family day for everybody – an event to become a tradition at Tammistu. oThe Family day for everybody is an event which is similar to one the Swedish Ågrenska center – a co-founder of the Estonian Agrenska center has had for several years. The aim is to try out the same type of event in Tammistu. Swedish Ågrenska have organized Lekens Dag – A Play Day event. Tammistu manor is trying to make a similar large-scale attraction this summer – prior the school-start. The event is meant for all who are fond of playing, but there are activities of more serious nature, like lectures etc.  Family dat for everybody would be attended by Mrs. Evelin Ilves, patron of the Estonian Agrenska Foundation and Tammistu family center.
Everybody who are interested in manor life and work with children and families, are invited to come forward with ideas and attractions for the Family day event at Tammistu. Dont hesitate to contact us via our e-mail agrenska@agrenska.ee
Programme and registration link for Family day will be available in early summer along with other events to happen in 2015 – keep yourself updated!
In frames of the project achitectural solution for Carriage house has been finalised along with Tammistu manor complex usage plan.
English_Tammistu_Manor_Compex_Usege_Plan
Tammistu_tõllakuur_2014_10_24_plaan
Tammistu_tõllakuur_2014_10_24_vaated 1
Tammistu_tõllakuur_2014_10_24_vaated 2
Tammistu family center was arranging  on August 28th 2015 an event called Tammistu Day. The event was dedicated this year to opening of fully renovated main building of the Tammistu family center – housed in Tammistu manor house.  The Tammistu Day event could become a tradition each summer – when families with kids can come to Tammistu and spend an active day there.  This year Tammistu Day event was supported by the EEA 2009-2014 Financial instrument  programme  "Manor schools – preservation through use" project "Tammistu is again shining!". The funding is administrated by the Estonian Ministry of Culture.
Photos from the event at Tartu Postimees newspaper